Tuesday, April 29, 2003
on the occasion of being an Indian Blonde

Had a GOOD NIGHT sleep....so deep that I had to check If I was slipping into morbid reality. Had a sense of calm prevailing over and yet a nagging doubt...am I flowing too far with the churn out of events?!?! Who am I to dictate terms to people? Why should they even listen to my cribbing? Am I influencing people's decision? Am I taking on responsibility more than I can shoulder??? What's my stand to these Q's hurled @ me??

Am a wreck... a torch in my hand n the cells in my pocket. now, where did I keep those cells???

TRUST....I say, takes you places.

Hey!! Hold On. I reckon, I am plain HIGH. Will B(is there a misplaced 'P' somewhere??)OUNCE back....GRRrrrrr.
posted by Shivranjini Krishnamurthy @ 4/29/2003 09:48:00 AM

Monday, April 28, 2003
Desi FloJo ;-)

If life be a race-track, I yearn to be a Ninja Turtle on the run...
posted by Shivranjini Krishnamurthy @ 4/28/2003 12:10:00 PM

Friday, April 04, 2003
Mommy! chk out the Chimp speak

Sample this: "What good is it to buy a $2 million missile to aim at a $10 tent and hit a camel on its butt"--George W Bush

Now, wadya expect Georgie....Saddie Usayin to use his skull cap and ricochet the missile back!! DUH?!?!
posted by Shivranjini Krishnamurthy @ 4/04/2003 10:02:00 AM

Thursday, April 03, 2003
I hear...chemical weapons are widely veto-ed. shh...they havent found this blog; have they??
posted by Shivranjini Krishnamurthy @ 4/03/2003 04:31:00 PM

About Me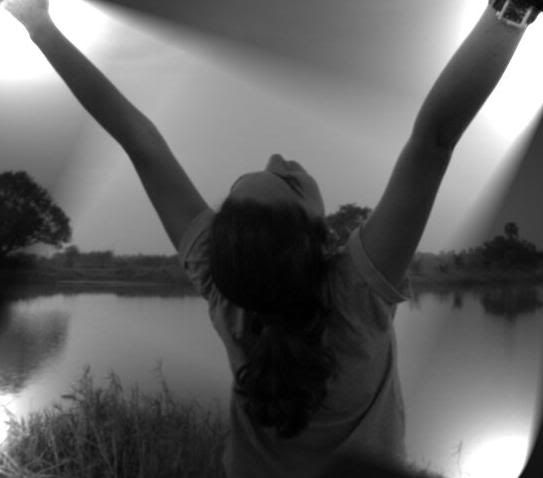 Name: Shivranjini Krishnamurthy
Home:
About Me:
See my complete profile
Previous Post
Archives
Also scribble at
Template By