Friday, June 11, 2004
Up above the world so high...(sequel)

First off, apologies for the sub-standard stuff mete out here. This topic had just begun to be a fish-bone in the throat. No more. I'll rush you through the rest of the story...

Scene 2: Judas Iscariot's betrayal and the Roman soldiers' capture of Jesus (to be brought to the walled city). "I am He" voices Jesus.

Notice the immeasurable confidence voiced in the "I am He" utterance. You wouldn't find me saying that ever. Nope, u wouldn't even find your friendly-household bully say that. Wrong again. Not even the president of the US of A (Yes!! I am referring to you Mr. Bush jr.) can stand high up on that dias with the brilliant Pentagon logo in the backdrop and dare say "I am He" in the same tone as his 'much-adored' "independence was attacked today...blah blah" speech.

Scene 3: His trial at the hands of the Pharisees results in a condemnation to death.

The 'Crucifixion!' chorus chokes the air and lends it the lingering stench of rotting humanity. Yes! the same humanity that serves a thin line between change towards good OR evil. Apparently, the change suggested by Mr.JC was so phenomenal that his disciples chose to take a U-turn...back to where the majority belongs. It is a SIMPLE case of u believe it OR you don't. It simply needs steel grit to absorb or ward off. The only difference is, unlike evil (consider smoking, or booze, or dope or kleptomania) which bites you back, yin will ensure a place for you in history, even if it was worth a nano-ounce.

On a hasty leaving note, i'll list out the trivia linked to the movie:

The film is in Latin and Aramaic. Mel Gibson was considering to release the movie minus the English subtitles.

now, how many times do i have to keep telling people to follow their intuition...the gut feeling is ALWAYS right.

James Caviezel accidentally got whipped twice during the scourging scenes. The first time knocked the wind out of him, and the second time hurt so much it caused him wrench his hand quickly from his shackles, scraping his wrist badly.

I believe it was purging (Not necessarily in religious context)in disguise. Wotsay??

James Caviezel experienced a shoulder separation when the 150lb cross dropped on his shoulder. The scene is still in the movie.

coincidence (if ever they exist) does not happen twice over, or do they??

I am not even bothering to leave an end note for you.

Happy Ruminating!

posted by Shivranjini Krishnamurthy @ 6/11/2004 05:00:00 PM

About Me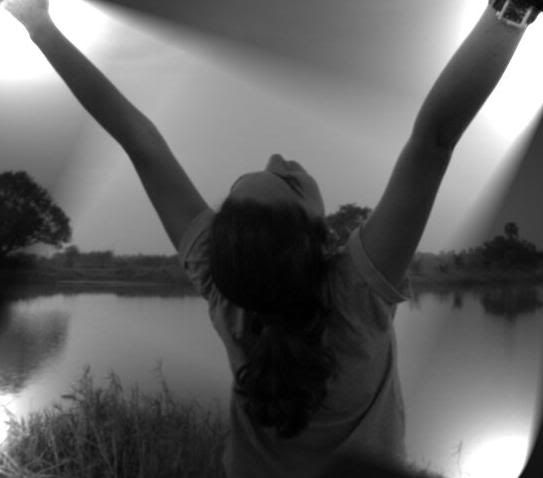 Name: Shivranjini Krishnamurthy
Home:
About Me:
See my complete profile
Previous Post
Archives
Also scribble at
Template By