Friday, September 05, 2003
Of prickly bums n razzmatazz

A painful marathon has finally ended...FINIS, khallas or whatever nicety you may want to call it with. And that I led myself into such advances is witness enough to believe that my brains are rotting. I say, Jane Austen sucks ... umm, actually her books suck and make it BIG-time. A quick insight at it:

The protagonist is a lady that could have easily given a run to all dear aunty ji's finding "beautiful, slim, fair and convent-educated bahu." Emma (the protagonist) swears by her understanding of who-marries-whom and seems to soak into the art of match-making with NO relative success though. Come to think of it, I do not want to dig into the muck all over again.

While at it, I shot Bunker 13 (Aniruddh Bahal), from a friend's place, to flank the aforesaid tome and boy! What do I get? All the military grape-wine that you'd ever wished to know, laced with an over-dose of cusswords that resembles a boyish fancy to a new-found database of 'saintly-sermons'.

Another idea that put me off was the author's version of 'stray-dog sex'. It may be an explicit expression worth getting pulverized, but isn't that what you'd call getting laid with the first man/woman you meet?!? Wonder, if it has to do with Bahal's close ties with THE SLEAZE.

On the affirmative, I give a thumbs-up to all the nitty-gritty and dope-talks that Bahal hurls at you; those that seldom make way into print or broadcast. I say, I could have given a 'bunk' to Bunker 13.


PS: cheers to the guy (Its got to be a guy) who did the cover-page.
posted by Shivranjini Krishnamurthy @ 9/05/2003 08:59:00 PM

About Me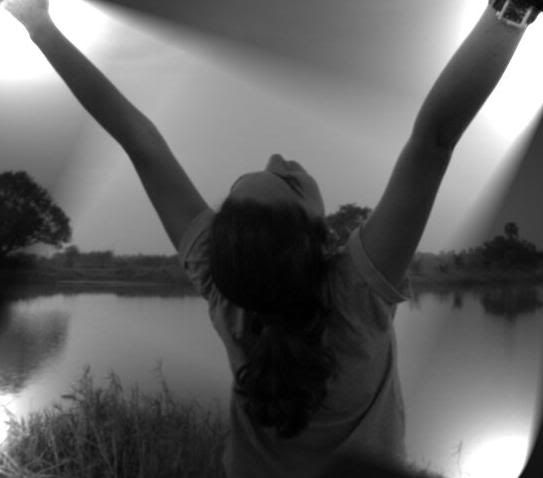 Name: Shivranjini Krishnamurthy
Home:
About Me:
See my complete profile
Previous Post
Archives
Also scribble at
Template By